The Denver Area Access Users Group (DAAUG) welcomes Microsoft Access users and developers of all skill levels and professions to join us in the discovery of the power of Microsoft Access.
DAAUG, the Denver Area Access Users Group was established in 1994 in order to help Microsoft Access users at all skill levels get the most from Microsoft's Office database product. Still active and going strong, the membership shares current methods and techniques at our monthly interactive labs, general meetings and special events. DAAUG is dedicated to helping everyone involved with Microsoft Access improve their database skills and understanding. Whether you are a novice user or advanced developer, there is a place for you in the Denver Area Access Users Group.
Sign up for the DAAUG mailing list to get monthly updates on meetings and labs, and general Access news!
Monthly General Meetings
Date
First Tuesday of each month
Time

5:30 PM Networking

6:00 PM Meeting

Location

Microsoft Corporation

Rocky Mountain District

7595 Technology Way

Suite 400 (4th Floor)

Denver, CO 80237
Next Meeting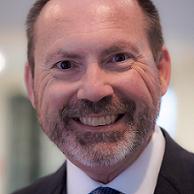 Modern Charting with Access O365/2019
Jim Pilcher
Do you need charts to wow your clients? Do you need pretty pictures to cover up disappointing district sales? Ditch the old Microsoft Graph (circa 1997) look and join the brave new world of charting in Microsoft Access O365 and Access 2019 (coming soon to a download near you). Your DAAUG vice president, Jim Pilcher, will outline the history of graphing within Microsoft Access as well as discuss some of the features found in the newly-available charting options. Jim will also go into more depth with demonstrations and manipulation of most chart types that are now shipping as native options for Access O365 and the upcoming Access 2019. Miss this presentation and you will miss the big picture, quite literally! We look forward to seeing you on September 4th.
Jim Pilcher, the current DAAUG Vice-President, is a prominent Microsoft Access developer in the Colorado Front Range, having worked with Access professionally since its introduction in 1992. Jim's company, DataOne, Inc., maintains a broad clientele base providing database solutions for local and state-wide enterprises, as well as large international companies. A frequent presenter at the Denver Area Access Users Group, Jim has served eight terms as its President, and five terms in other DAAUG capacities. Visit his web site at www.dataoneinc.com.
Monthly Lab Meetings
Date

Last Wednesday of each month, Jan - Oct

First Wednesday after Thanksgiving

Time
7:00 PM - 9:00 PM
Location

Microsoft Store

Park Meadows Mall

Top level, behind the food court

8505 Park Meadows Center Dr #2095

Lone Tree, CO 80124
---