The Denver Area Access Users Group (DAAUG) welcomes Microsoft Access users and developers of all skill levels and professions to join us in the discovery of the power of Microsoft Access.
DAAUG, the Denver Area Access Users Group was established in 1994 in order to help Microsoft Access users at all skill levels get the most from Microsoft's Office database product. Still active and going strong, the membership shares current methods and techniques at our monthly interactive labs, general meetings and special events. DAAUG is dedicated to helping everyone involved with Microsoft Access improve their database skills and understanding. Whether you are a novice user or advanced developer, there is a place for you in the Denver Area Access Users Group.
Mailing List Sign up for the DAAUG mailing list to get monthly updates on meetings and labs, and general Access news!
IMPORTANT SCHEDULE CHANGE: As of January, 2019, our General Meetings have moved to the third Thursday of the month. Labs are now the hour before the General Meeting, from 5:00 to 6:00 PM.
Monthly General Meetings
Date
Third Thursday of each month
Time

5:00 PM Lab and Networking

6:00 PM Meeting

Location

Microsoft Corporation

7595 Technology Way

Suite 400 (4th Floor)

Mt. Shavano Room

Denver, CO 80237
Next Meeting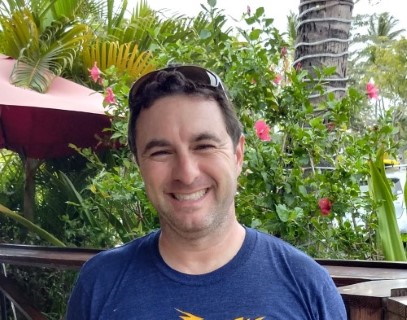 Automating Microsoft Word through Access
Aaron Kogan
Aaron will be presenting a utility he built that uses Office automation to fill from Access a Word document form that has been "locked" (i.e. password protected and the password is unknown) and thus is not able to edit fields or field names. The form uses a combination of form fields and "content controls."
Aaron Kogan got his start with IT in the late 1900's using GPS & GIS to map Haleakala National Park on Maui, where he currently lives. He started using Microsoft Access when it was still installed using 24 3.5" not-so-floppy disks. During the early part of his database software development career he worked in the conservation sector for The National Park Service, The Nature Conservancy and several other Hawaii-based agencies. Since 2003, Aaron has been the owner/operator of SLM Data LLC, developing database software for clients across many industries. Aaron was a DAAUG board member while he lived in the Denver area from 2008 until 2012.
Monthly Lab Meetings
Date

Third Thursday of each month,

before the General Meeting

Time
5:00 PM - 6:00 PM
Location

Microsoft Corporation

7595 Technology Way

Suite 400 (4th Floor)

Mt. Shavano Room

Denver, CO 80237
---